I'm having a hard time getting back to the blog. Ryan is off of work for a month, so I'm more distracted than normal. Plus, I'm just moody about not being pregnant yet (as always...). I figured that it's never bad to just post some pictures, so here's a few from the past 10 days.
Jax decided to be a bed thief while we were waiting for Daddy to get discharged from the hospital last week.
PS, the surgery went great! More complicated than expected but all is well!
I'm making an advent calendar for our family. It's almost done.
While I was working on the advent calendar, Ryan was making a turkey costume for our pumpkin :)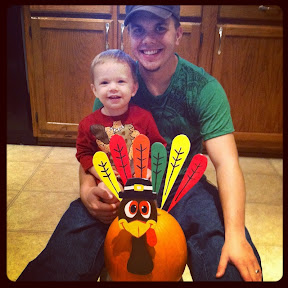 Here's Jax's pirate costume. Pretty cute, if I say so myself!